Bibliomania
by A.A. Kranhold (typed by his granddaughter Nancy Kay)

I cannot explain just why I fell a victim to Bibliomania. It was unpremeditated. Bibliomania may be defined as that black plague which ravages purses and drives the soul into a high fever of acquisition, akin to the Duce's territorial visions. Mere reading is not the moisture, nor the warmth, which accounts for the growth of a collector to his full bloom. Nor is it the acquisition of a few old tomes with the Borer's progress very evident; not even the new and splendid limited editions in their pristine just-off-the-press garb. Hang it all, I cannot tell you what particular weaknesses are most susceptible to the contagion. I only know when I first felt the symptoms.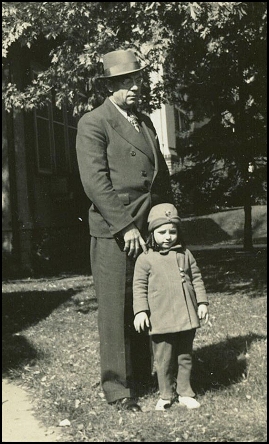 Fig. 2. K and his daughter Sandra - 1935.

Nearly a decade ago, I passed a second-hand book store. There they were, the thousands of books, many of them the dead hopes of young authors, side by side with the sets once the hopes of young publishers, and all now in a Sargossa. Here there was some promise of resurrection, and the possibility that someone might find an inspiration in a phrase here or there.
In front of the store were two table-high stands on which reposed the down-at-the-heel with the unknowns, "Your Choice, 54 - 104". What inveterate reader, even if engaged on a mission of seemingly grave import, but will slow up a bit at the sight of books? And so did I. My steps lagged - at the corner of the further stand, I literally, or shall I say "literarily", peeked over my shoulder. And then right about face to glance at such titles as it were possible to see on the rickety stands. And I glanced further at the indiscriminate choice in the windows. There reposed a Godey Magazine of 1861, rubbing elbows with a Currier and Ives print of Niagara Falls. Lo! Next to the print, was an old map, in the corner pencilled date, "1589" and "Ortelius." Ortelius, the famous Dutch cartographer, whose map-engraving ability remains unsurpassed unto this day! I peered through and between the deep piles. The interior seemed to consist of books and books, literally oceans of them. They seemed not unlike the swarming salmon, rushing the rapids of the Columbia River in the spring.
I summoned courage and entered - but not boldly. No corps of clerks rushed to the door. In fact, no one paid any attention to me. The proprietor did not raise his eyes from the dozen or so gold coins on the battered desk in front of him. Fascinated, I watched him pick up each one with reverence, inspect it briefly, and then slowly lay it down in the velvet-lined compartment of a small leather case.
The shelves extended to the ceiling. My very important business was relegated to an excellent haven for the time being, and I walked up and down the narrow passages. As casually as the intake of breath, came the first bacteria of that dread scrouge, Bibliomania.
I had picked up a slender volume, inexpensive board bindings, the title "Love and Laughter". What a series of delicious illustrations! I can almost see Alexander King's impish smile as his pencil traced these devilish drawings. It was an anthology of verse, and since the English course at my "Railroad" University had featured only way-bills, bills of lading, and the like, it was not strange that I failed to recognize such names as Donne, Carew, Suckling, Cartwright, Herbert, Prior, Herrick, Cowley, Waller, and others of the Elizabethan period. I had read a bit of Milton, and a great deal of Shakespeare, but here was disclosed a new, (to me) fresh field of English literature.
I read in utter oblivion of my surroundings, of my errand. Herrick's lyrics, how nice this rhymes! Donne's harsh but beautiful verse - the others, all more or less amorous in spirit. Then I realized with a start that I was a "book-poacher", but still no one had paid any attention to me. What a delightful retail establishment! We were not vendor and vendee, but book-fellows. I had been here an hour when my commercial instincts asserted themselves, and emphasized the importance of trade in this sorry scheme of things. One cannot buy books without an income. Alas, it was too true!
The proprietor took my fifty cents as one who confers a favor. I agreed then; now my obligation has attained immeasurably compounded proportions. My haunting recollections of certain worthless embossed certificates can always be dissipated in the thoughts of the humble library which grew out of this casual purchase.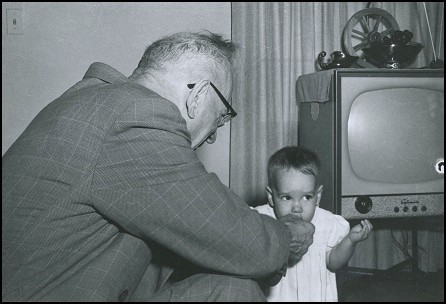 Fig. 3. K with his granddaughter Peggy
( .. helping grandpa with licking stamps for his correspondence!)

I read and reread my little volume. And knowing there must be more writings of these poets extant, I commenced my search. The Public Library was a scanty source for my wandering efforts. Then I obtained the opportunity of viewing a library, small but select, even if not the repository of rare "firsts", and there was a set of the Pickering Edition of English poets. The bindings were in rich red and brown morocco, and watching the owner fondle, - this is the literally correct appellation, - these books, I dimly realized that bindings were just more than book covers. In this beautiful set, I found Cowley, Prior, Suckling, and others.
Where could I obtain some inexpensive editions of these poets, my new found friends? I recalled that when an acquaintance returned from Europe, he spoke of the extensive second-hand book stores of London. Did they issue catalogues and how might I obtain their addresses? There were the advertising columns of The London Mercury, the Book Selection of the London Times, The Manchester Guardian, and a few American periodicals. A number of requests by post, and there followed a steady stream of lists or catalogues, the first ones accompanied by courteous letters from bookly gentlemen. The flow continues to this date. My prayers were answered. The wares of every post, represented in my anthology, were on sale in divers editions, - the descriptions were generously accurate, precise, and I soon learnt I need have no fear that wares were misrepresented as to condition, etc.
The catalogues were often literary in their own rights, the editors speaking learnedly and apparently authoritatively, relative to the work or the author. I use the term "second-hand" with reservations; in fact, I do not like it. In a sense, all books acquire this category except perhaps those modern and current issues just off the presses and decidedly "Eight avenue" in their virginal dust jackets.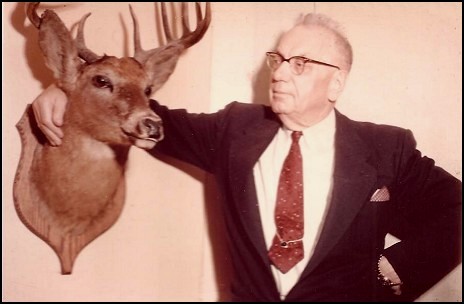 Fig. 4. "Head of the family!" K at his son-in-law's parents house.

In these catalogues, I found my new friends. I purchased the later collected editions. I read and reread, and then followed older printings until the day when there came to my desk a slender package; in fact it had a bit of a "patrician" appearance, if this term may be applied to paper wrappings. In the corner was the sender's imprint, "Bernard Halliday", and on the face a rubber stamp, "Book Post, over twenty years old and not subject to duty". Mr. Halliday is truly an English gentleman and a "bookly" one. Here was my first Donne "first", a slender copy of his "Juvenilia" in a beautiful, rich brown morocco binding. A modern binding, yes, but ahnsdorf was one of the finest of his craft. The print and paper in the body of my "first-born" was as on the day it came to life in The Marriott's old bindery at 22 St. Dunstan's Place, London, in 1633. Think you, dear reader, that modern pulp and ink will survive until the twenty-third century? Not at all, nor even into the half-way mark. Then followed other early Donnes, many acquired by the circumvention of the pleas of necessity. Clothes were quite unnecessary, but books, ah! There was the staff of life itself. Donne, this great metaphysician of poets, not to be counted inferior to any, except perhaps Shakespeare! There is no diminution in my regard for him. Who can wish to deprive me of my affection for the gloomy Dean of St. Paul's?
I glance at the humble shelves where repose the works of Donne. There is that beautiful edition of his first collected poems, the 1633 edition, a sturdy black morocco binding, clean as a hound's tooth. This bears a penciled notation on the inside of the front cover, "Collated and found perfect". I reverently pull out this volume, turn to page 151 where is that magnificent "Elegie", "The Autumnall", and read:


"No spring, nor summer Beauty had such grace,
As I have seen in one Autumnall face".


Has anyone ever written more beautifully concerning the matriarch of the family, excepting perhaps the remotely commercial-minded Edgar Guest?
There are my other early Donnes: 1620 to 1669, some original bindings but most of them beautifully rebound by Zahnsdorf or Riviere, the mere touch of which adds to my kinship with the Dean's bequest to all mankind.
If joys may be classified as extreme, then I may be pardoned for mentioning that extreme joy or find, a book from Donne's own library. I ordered this from Martin McGoff, Liverpool. It arrived promptly by book post, in this case the package bearing on the outside the customary police device of our esteemed customs department, "Suspected Liable to Customs Duty". How do I know this "Thomas D'Aquinias" once rested on the shelves of Donne's library? Well, on the fly-learf, is this inscription in Italian: "PER RACHEL NO SERVITO ET NOE PER LEA". There are a number of other brief inscriptions, and below a very neat signature, "J. Donne".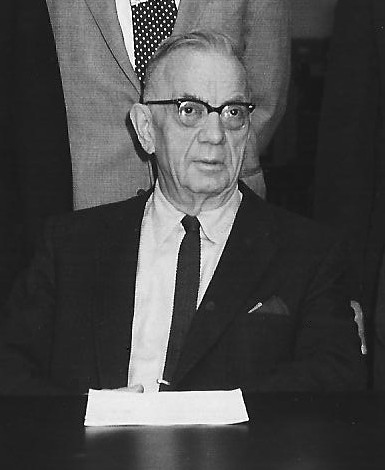 Fig. 5. Kranhold at work at Twin Cities Arsenal - Anoka, Minnesota.

I - and an apology is due to Mr. McGoff - always doubted the genuineness of the autograph and inscription, - but sooner or later, events fall into their proper clichés. I bought a copy of the "London Mercury" one day, why this particular copy, I cannot say. There was an article by Professor John Sparrow of Oxford, concerning books from the Dean's library, twenty odd volumes which had turned up in divers places. Now there was another volume, and in the obscure library of an amateur bibliomanic in the crude, so very crude, United States.
The significance of the inscription rests with the Dean. I believed it referred to the long wait the poet endured before his preferment at the hands of King James. Professor Sparrow, who very courteously condoned my presumption, did not agree. He expressed his great interest in the discovery of this volume and apologized for conveying the information to the famous bibliographer of Donne, Geoffrey Keynes. Perhaps the post carried the volume, or it furnished inspiration for some of the sermons delivered in St. Paul's Chapel, and where James scrupulously attended. This is assured splitting hairs, and of little interest to you, be you auditor or reader, but to a Donne enthusiast, the discovery of another Kohineer would be of less interest.
I have a document in Latin, the date as of 1614, and conferring on John Donne a certain appointment. I have not had it translated; my own Latin has become as Sanskrit, but hold it for a future date when the occasion warrants and I can invoke the assistance of an excellent Latin scholar. I parted with but two pounds for this treasure.
When I look at these first editions, I am reminded of a bit of anonymous verse, of the date of 1740. I wonder who wrote:


Upon The First Edition of Books.
Books unto virgins I compare,
Who at the first but slender are,
But yet more uncorrupt by far
Then when they grow much bulkier.
The water's sovereign at the Spring,
The spreading waters want the thing.


Turning to the bottom shelf of the tall case, especially built by a janitor-cabinet-maker out of ordinary packing boxes, to accomodate those large paper editions, I find another heart's treasure. There is Edmond Waller's own copy of Homer, a massive tome in the original letter binding. The date is 1606, and the text is Latin. Edmond, in a very execrable hand, scribbled verses, and "bad" ones, on the first two pages and the last one, and also affixed his signature, "Edm. Waller". The book was in the possession of the Waller descendants until the year 1901, nearly three hundred years, and then to the block in exchange for pounds and pence, - what a travesty! Shall I take to the silver-smith, what with the advanced price of the metal, the old key-wind silver watch which grandfather carried into the California Eldorado in 1849? I trust that the Waller fortunes had been reduced to a point where this sacrifice was necessary to keep body and soul in harmonious relationship. If you have not read Waller's "Go, Lovely Rose", please do.
Next I turn to my copy of Sir John Suckling's "Gragmenta Aurea", of 1658, bound in satiny leather suede binding. The soft velvet covers are as a child's skin. I quote from these sweet lyrics:


"Her feet, from 'neath her petticoat,
Like little mice, stole in and out,
As though they were afraid".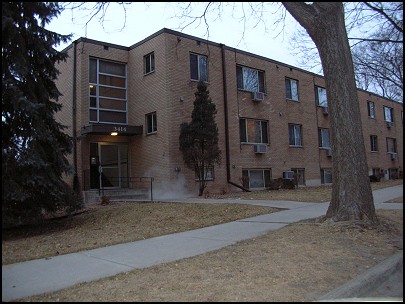 Fig. 6. K's last home: 3414 Tyler St NE. Minneapolis. Top floor.
Is it not a pretty conceit - so delicately turned on this rhymster's lathe?
Shoulder to shoulder with these staunch pupils of Ben Johnson's rests Matthew Prior, his "Poems on Occasion", date 1718. I find my copy was once the property of a famous English writer, he of the Waverly novels, and the inscription is simply, "From Sir Walter Scott".
Prior was poet and playwright, and yet is as well known as a Statesman. A letter of the year, 1699, which, as Minister to France, he wrote to the Kings Chamberlain on Affairs of State, is couched in delightful language. In no sense, is it of the text of a letter which Father Coughlin wrote to Franklin Delano anent the New Deal.
There are sundry editions of Cowley, virtually the first of the English essayists; Sir William Davenant, John Gay, (fables), and many others. Here and there I cull a bit, an epigram, or a few lines of verse cameo-cut, that come singing out of the centuries - and these treasures in the main not costly, are quite as satisfactory as bonds and debentures.
On my shelves are several hundreds of volumes which came from a hundred and divers sources. Any bibliomaniac, even with a lean purse, can find much of interest in publishers' remainders and which can be procured from one-half to as low as one-eighth of the published price. You may purchase limited editions, beautifully printed, very often inscribed, and decidedly not written to meet a "housemaid's need".
I do not recall where I obtained my beautiful copy of collected poems by the San Franciscan, George Sterling. He is unknown to most, yet he wrote beautifully, but, tired of this mundane life, he shot himself. He inscribed his book simply, "George Sterling", in a beautiful clean bit of penmanship.
Who sold me, if it matters, that book of Arthur Macheu's, "The Hill of Dreams", printed in a very limited edition on delicately blue hand-made paper? It is inscribed in a very characteristic chirography. Must book paper be white, by the way!
There's a story in my acquisition of Casanova. Years ago, Maggs advertised the Venetian Society Edition at twelve pounds. To London, went an order by return post. Behold, in six weeks, I had a notice from the Internal Revenue Department stating I was guilty of lese majeste in importing a salacious set of books, such as this biography of Jacques Casanova de Seingalt. And since the rules of the department provided such literature be conspired to the flames, the collector of Internal, or Infernal if you please, Revenue, an old friend by the way, listened to my pleadings. What could justify the conversion of beautiful black leather bindings, gold stamped, to white ash? Invoking the aid of a United States Senator and two Representatives, I secured, after a six months' wait, permission to return the set to old England. And spectres of consistency, buttressed by modern pulps with their putrid contents, I found an identical set in a Minneapolis book store!
As near to my heart as John Donne will permit, is my inexpensive set of Mosher's "Bibliot" in twenty-one volumes. Thomas Bird Mosher, he of Portland, Maine, who interested himself without hope of profit, in the fine printing of fine things which he sold to book-lovers at reasonable prices, who culled the world's literature for its finest expression and who delved into obscure periodicals for items of early origin which had often escaped the anthologists and publishers of collected editions! This Bibliot of Mosher's presents a diversification not to be found in any other form. It is the answer to any inquiry as to what literature, in its most condensed printing, might be taken to a desert isle and suffice to satiate the most crying literary thirst.
Shall I bore you with an amusing adventure with a Washington forgery? There it was, a sweeping signature, "G. Washington", the first of several names on an old document. The latter was authentic; it was a subscription list, four different engravings of scenes along the Susquehanna, for three pounds. Comparisons with facsimiles of George's chirography showed no differences tot his layman's eye, but to the trained vision of John Heise of autograph fame, a glance sufficed. "It's a bad one". And back to the vendor it went. Once it rested in the collection of George Bancroft, the historian, on the opposite page a dainty note in the hand of Marquis de Lafayette.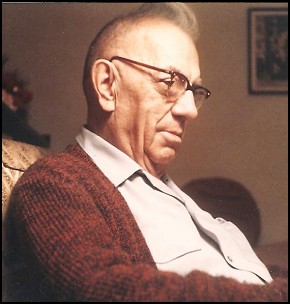 Fig. 7. Fall 1961.

In an auction room in New York City, I picked up an interesting letter, three pages of fanciful script, beautifully done, by Mary Robinson, "The Exquisite Perdita", - she who acted in Richard Sheridan's plays, and under his direction; mistress of George the Third, and a gift from him to Charles Fox, (Mary, not the letter).
The latter was addressed to William Godwin of not inconsiderable note as a writer; he was Shelly's father-in-law. She extends a cordial invitation to William to see her at Drury Lane - after the show.
Except they be sets in uniform bindings, I do not care to find an author's works segregated in a group. Why, I cannot say. It is not consistent, but there is a certain zest in the discovery of a volume, not recorded in memory's index. Therefore, my ten or twelve volumes of Charles Fingers - all affectionately inscribed to myself, are scattered on divers shelves. Finger has sailed the Seven Seas. He writes from the shoulder, but his is another voice in the wilderness.
Then I value, if only for folly's sake, that "booklegged" copy of Ulysses, the one by James Joyce. Poor Joyce, now almost blind. This copy is out of the Shakespeare press, Paris. My friend, (?) the book-seller, took me aside: - "It is just arrived, look at it, everywhere - one-hundred dollars and over it brings; it is yours for only seventy-five". I was like putty in his hands. When I reflect on the cost of his addenda to any lexicography, I read Erasmus' "In Praise of Folly". I have never been able to wade more than half across this stream of Joyce's subconsciousness, but I do not enlist with those who dismiss it as a piece of pornographic tripe.


"So happens it, the winde covers each passion
Under a cloak of colours opposite,
To sight now cleare, now darke, in divers fashion".


May I qualify my expressed satisfaction in the possession of Mosher's Bibliot as sufficing for all literary appetites, if marooned by chance, or otherwise, on a desert isle? How can I leave out William Shakespeare? For my set of twelve volumes, fabrikoid bindings, with the imprint of the famous originator of the Blue Books, E. Haldeman Julius, I paid $3.69. Nice clear print, veritable First Folios, literarily speaking. What matters it that William thieved many of his plots from the 13th and 14th century Italians? Or that a few Bacon enthusiasts are endeavoring to steal his thunder for Sir Francis? To my verse writing friends, I commend his:


"The poet's eye in a fine frenzy rolling,
Doth glance from Heaven to earth, from earth to Heaven;
And as imagination bodies forth
The form of things unknown, the poet's pen
Turns them to shapes, and gives to airy nothing
A local habitation and a name".


It is to despair.
Where did the old gentleman who came into my sanctum one fine summer's day, obtain "The Whistler Journal", a fat volume in white leather, inscribed by the Pennells, Joseph and Elizabeth? Often he abruptly entered, impatiently walked by the girl at the door, and without a word hauled out from long and deep pockets, an exquisite hand painted miniature, jade ear-rings of ample size, surrounded with pearls, or a handful of old Roman coins; he was veritably one of Ali Baba's forty jars. I hesitated to ask this silver haired egoist. He talked earnestly but not always learnedly. But what matters it? It is fitting that above the book case where this volume reposes, I should hand the Whistler etching, "Chelsea", a beautiful thing and with the familiar butter-fly signature in the corner.
There is also the book of that magnificent old lion, Walt Whitman, "Leaves of Grass". More than a half century ahead of his time, and with Poe and Melville, honored abroad as one of the best in our writing ranks; then Ambrose Bierce's "Devils Dictionary", Bierce believed to have been shot by Villa in Mexico where he went in search of adventure after he had attained the age of seventy; the Frenchmen, Pierre Loti and Paul Morand, spinners of phrases extraordinary; our own Edgar Arlington Robinson who left for an uncharted port only a few months ago - and so many others, some who sing in sweet keys if the volume is low; others loudly if not as sweet; not blurbed to the skies but who coined a word or phrase here and there, which linked themselves to the memory.
And what shall the reporters, Lewis and Dreiser, record for posterity? But Montaigne said: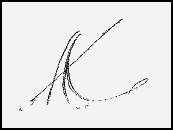 These are fancies of my own, by
Which I do not pretend to discover things,
But to lay myself open" ---

And these are also my sentiments."